About Us
Our journey of over three decades has made us both dynamic and mature. Our experience in the sector has been an exceptional mix of moments...
Know More ⟶
Our Solutions
Srei has emerged as one the major equipment financiers in India. The company enjoys a Pan-India presence with offices in 89 locations...
Know More ⟶
Our Social Initiatives
Srei's operational philosophy is based on a strong foundation of morals, values and culture. There is a strong focus on creating value addition....
Know More ⟶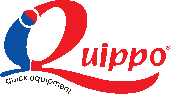 Looking for equipment loan?
Here is the perfect digital platform
Explore Now
Construction Equipment Machinery Commercial Vehicles and Services.
Interact Negotiate Close
#30 years of
Srei!
Srei Milestone
1989

Started operations and identified infrastructure sector as the core business

1992

Initial Public Offering. Currently listed on all major Stock Exchanges like BSE, NSE and CSE

1997

Invested as strategic equity partners with IFC , DEG , FMO

2005

Partnership with Tata Group

2008

JV with BNP Paribas Lease Group

2011

Infrastructure Finance Company and Public Finance Institution status

2016

Equipment Financing arm becomes 100 % Subsidiary

2017

MoU with TATA Motors for Tipper financing

2019

Equipment financing under co - lending arrangement using iQuippo platform
Customer & Partner Testimonials