Who We Are
Srei Equipment Finance Limited ("SEFL") offers innovative financing solutions to equipment purchasers, even those new to the Indian equipment financing market. Srei is probably the only financial institution that has a presence across the entire equipment life-cycle. This approach covers the value-chain in the equipment life cycle by providing financing for customers and sustains continuous engagement with them across equipment procurement, deployment, maintenance, second life financing, and exit stages.
In over three decades of the group's operations, Srei has demonstrated clear market differentiation through a holistic approach to providing equipment financing and leasing solutions. The equipment-centric services Srei provides includes preferred financing and leasing schemes offered in conjunction with Original Equipment Manufacturers ("OEMs"), equipment deployment assistance during project downtime, spare parts financing, exchange programme financing and used equipment financing.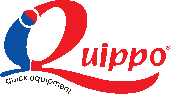 Looking for equipment loan?
Here is the perfect digital platform
Explore Now
Construction Equipment Machinery Commercial Vehicles and Services.
Interact Negotiate Close
Our Business Model
Equipment-centric robust and disciplined business model across diverse business verticals
Today, what differentiates SEFL from the rest is the ability to provide an integrated 'asset solution' instead of being just the financier. The company assists the clients across the life‐cycle of assets from procurement, deployment, maintenance, second life financing to exit. We are able to leverage our capabilities and relationships to be present across the entire equipment value chain, support customer requirements across the equipment life cycle and reinforce customer loyalty. Our offerings at different stages of the equipment lifecycle include: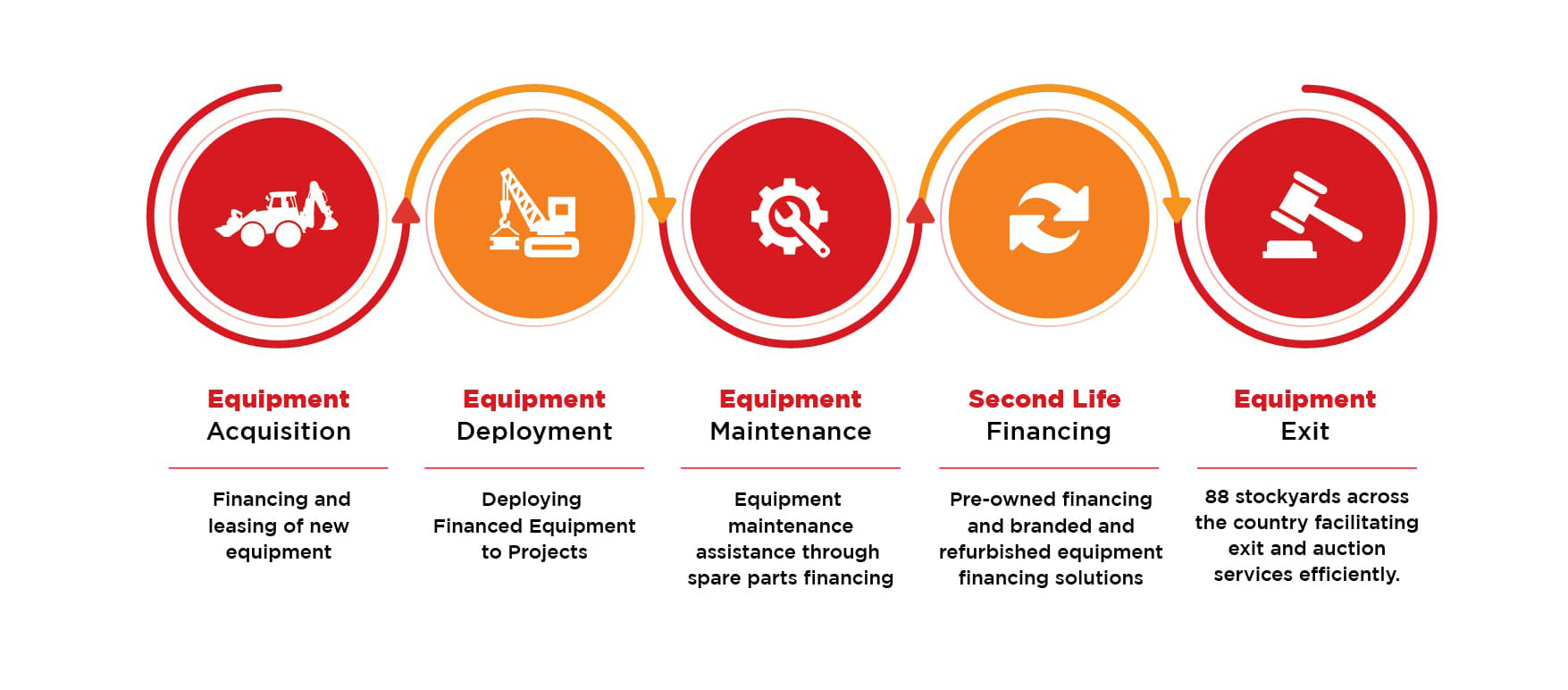 Equipment Acquisition: At this stage, we provide assistance in equipment procurement through customized solutions comprising loans and leases (where customers benefit from our OEM relationships and OEM risk participation).
Equipment Deployment: During this stage, if a customer requires, we help in matching equipment financed by us to projects/jobs to allow efficient deployment of idle assets.
Equipment Maintenance: During this stage, we provide equipment maintenance assistance through spare parts financing and enable our customers to access our strong OEM and dealer relationships for maintenance support.
Second Life Financing: We have also introduced branded refurbished equipment solutions for our customers. During this stage, we help our customers in acquiring branded refurbished equipment in conjunction with our OEMs partners.
Equipment Exit: At this stage, we facilitate various services including equipment valuation and inspection, auctioning and other equipment disposal services. Our 88 stockyards across the country are important to our ability to offer these exit services efficiently. Our used equipment financing, refurbishment programmes and exchange programmes assist customers to dispose of their old equipment.
---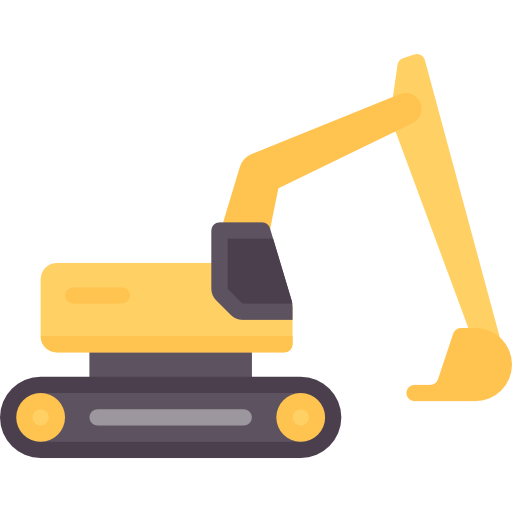 Co-lending business model with Public Sector Banks and Private Banks to benefit B2B, B2C segments through product cross-selling
In September 2018, RBI introduced the co-origination model between banks and NBFCs. SEFL, once again, capitalized on the first mover advantage and leveraged its growth opportunities through its latest capital light co-lending business model with both, public and private sector banks which enables SEFL to access enhanced liquidity as well as allows the company to collaborate and widen its market and customer base, thereby helping it maintain its strong market leadership. While banks have access to SEFL's strong customer relationships, OEM relationship and programs, domain expertise, risk prognosis tools arising out of three decades of experience and the company's tested process and policies; it also offers customers a win-win scenario with access to affordable financial solutions and other banking products under one umbrella. This model enables SEFL to emphasize on fee income and maintain cost efficiency, thereby helping it deliver improved performance matrices. The co-lending arrangement operates through a digital platform for loan origination, loan dues collection, auction of equipment, valuation of equipment and several other facilities. Visit www.iquippo.com to know more about the digital platform.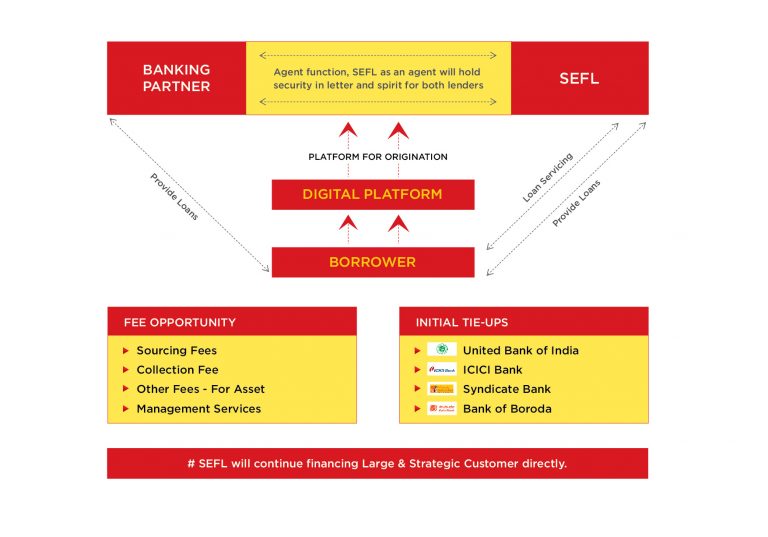 Why Us
Our years of experience in the equipment financing business have provided us with deep insight into various equipment categories, diverse geographies and multiple customer segments.
Our partnerships with OEMs are key to our equipment-centric business model. These include various arrangements such as general associations, preferred financier associations (with or without risk-sharing arrangements) and private label associations. We offer innovative financing solutions to equipment purchasers under these arrangements, which we believe are relatively new to the Indian equipment financing and leasing market. We are well positioned to sustain and develop OEM partnerships due to our significant CME market share, pan-India presence and continuous customer engagement approach.
Supported by our holistic equipment financing solutions approach, our customer-focused approach has helped us retain our customers as their business has grown in size as well as expand our customer base through their referrals. In Fiscals 2018, 2017 and 2016, over 60% of our total disbursements were to our repeat customers.
Our exclusive distribution partners, Srei Entrepreneur Partners ("SEPs"), help us in sourcing customers and ensuring regular repayment. An SEP's local risk insight and on the ground presence facilitates our customer acquisition, screening and access and broadens our market coverage. Further, our widespread network of branches demonstrates our strength across India to cater to the needs of our stakeholders including our customers, OEMs, SEPs, dealers, local industry bodies and regulatory agencies.
Business Vertical
| CME (including used equipment) | Tippers | IT and allied equipment |
| --- | --- | --- |
| (Finance/lease for procurement of infrastructure equipment including used CME) | (Finance/lease for procurement of tipper trucks) | (Finance/lease for purchase of hardware, software and office equipment) |
| Medical and allied equipment | Farm equipment | Other assets |
| --- | --- | --- |
| (Finance/lease for major medical equipment) | (Finance for purchase of major agricultural and farming equipment) | (Finance/lease of industrial and other non-CME equipment) |